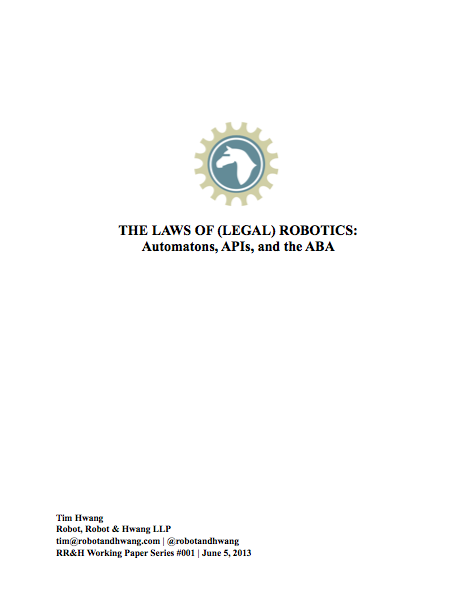 RR&H is thrilled to announce the publication today of "The Laws of (Legal) Robotics", our first working paper.
The short paper provides an account of the likely future state of legal technology, and how state courts have dealt with automation in the law through unauthorized practice of law (UPL) rules. The report argues that existing approaches taken during the 1990s and 2000s are simultaneously over and underinclusive, and ultimately work to hinder innovation in the legal industry.
It proposes a new framework drawing inspiration from the problems faced by online platforms in managing third-party development through APIs. By applying similar design principles to legal automatons, it is believed that a better policy balance may be struck going forwards. Downloadable here (PDF).