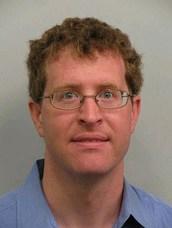 And, today, I'm pleased to round out the quantitative legal data mining and prediction roster by announcing our final panelist of that session. Excited to confirm that Itai Gurari will be speaking on the panel, joining already-announced panelists Josh Walker and Dan Katz. Itai is a lawyer and software engineer currently working on the immense project that is Google Scholar, where he is working to develop legal search solutions around the authoritativeness and content of cases.
He formerly worked as a litigation associate at Jones Day, and was a researcher with the big brains over at IBM's Haifa Research Lab. He is also the founder of Tracelaw, a project that focuses on case law search and semantic analysis.
Thrilled to have him! Stay tuned tomorrow — we'll begin announcing the guests that we've confirmed for the panel on legal automation, and we're planning to have registration open up formally later this week.